Library Gardens Featured in "Art in Bloom" 
Libraries and gardens are both places of learning, creativity and growth.  At the Black Mountain Library, we have a Seed Lending Library, Wildflower Pollinator Meadow, Rain Garden and Community Gardens. Come explore as part of the annual "Art in Bloom" event on Friday, July 8 and Saturday, July 9 from 10am-2pm.  For more information visit event host Black Mountain Center for the Arts at https://www.blackmountainarts.org/artinbloom.
This year, five of our community container gardens have been transformed into "Book Beds" themed around favorite books. The Braiding Sweetgrass book bed features corn, beans and squash – the "three sisters" historically grown together by Indigenous Americans and discussed in the featured book by Robin Wall Kimmerer. Other book beds include a mix of adult and children's titles and all are available through the Buncombe County Library System.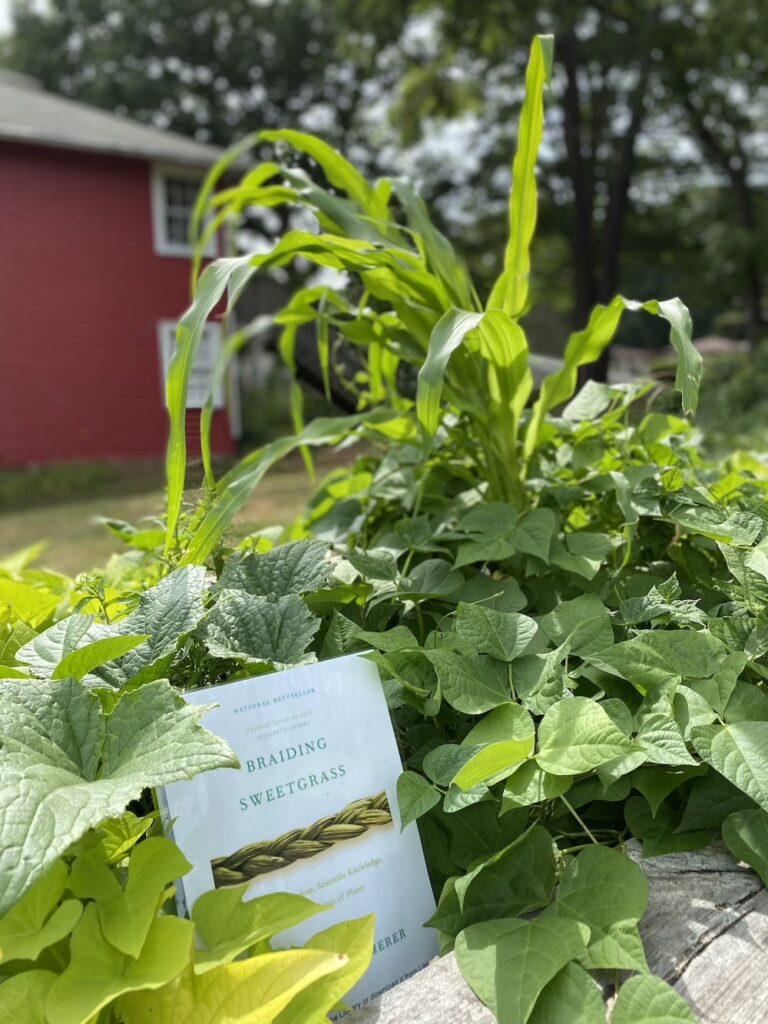 Our Rain Garden helps to clean water flowing off the surface of the parking lot before it can enter and pollute our waterways while our Pollinator Meadow utilizes native plants to provide a habitat for pollinators such as bees, butterflies and birds.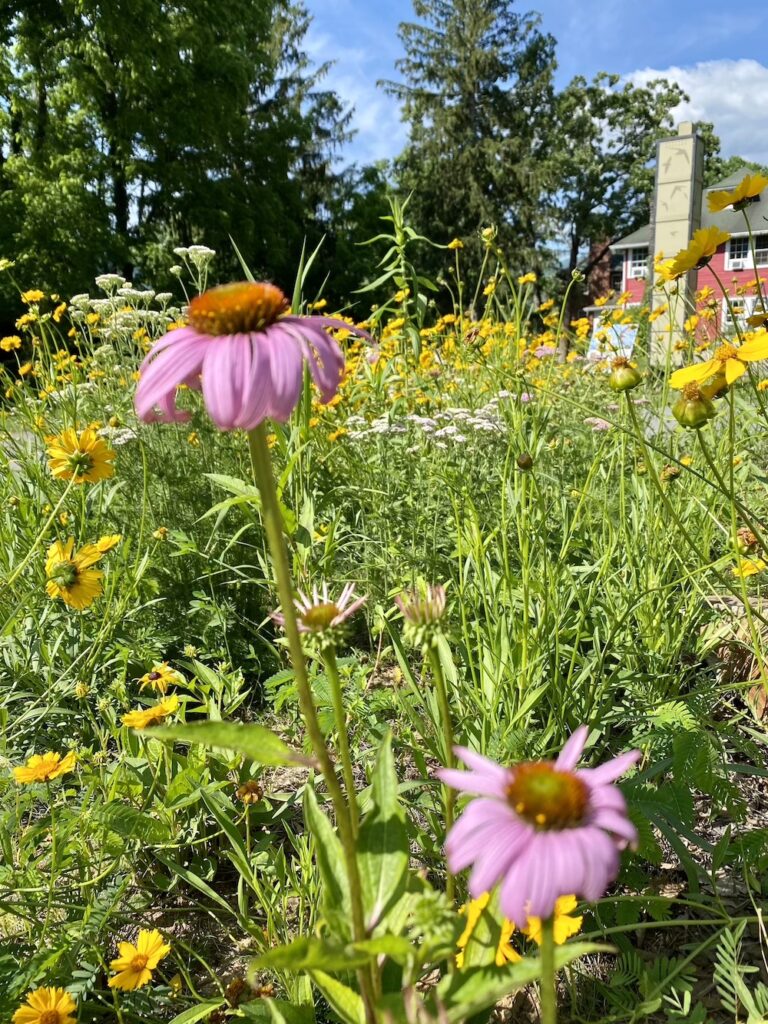 And, let's not forget the Black Mountain Blooms Seed Lending Library! The Seed Library is located towards the back of the library and currently features seeds appropriate for fall or cool weather planting such as broccoli and winter squash. Soil Test Kits are another must-have resource available at the Seed Library. And, to explore your creativity, we've recently restocked our supply of adult coloring books.