Grand Opening Celebration of the GROW Trail – June 10 from 10am-Noon
Bring your family, friends and neighbors to the Grand Opening Celebration and dedication of the Greenways Read Out Loud Walking Trail (GROW Trail) at Lake Tomahawk on Saturday, June 10 from 10am-Noon. The celebration will include a dedication and ribbon-cutting ceremony; music, free ice cream and cookies; plus activities and fun for children and adults.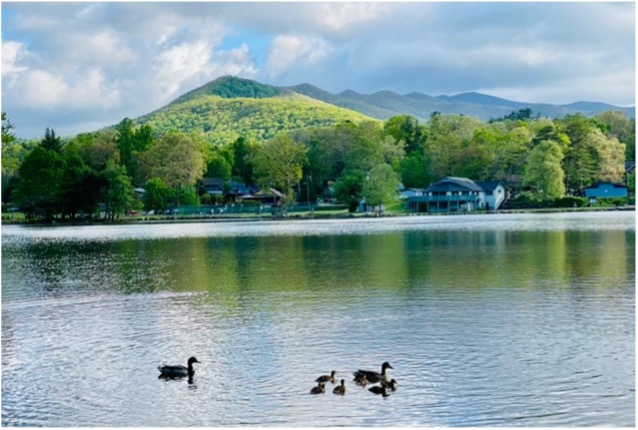 This happy event will officially dedicate and open the "story book trail" to all and honor the generous donors and dedicated volunteers who have made the trail a reality. Conceived by Melisa Pressley, Manager of the Black Mountain-Tyson Library, the concept and commitment to the GROW Trail was adopted by the Black Mountain Greenways and Trails Committee and endorsed by the Friends of the Black Mountain Library, Black Mountain Town Council, Black Mountain Recreation and Parks, Black Mountain-Swannanoa Chamber of Commerce, and the Black Mountain Beautification Committee.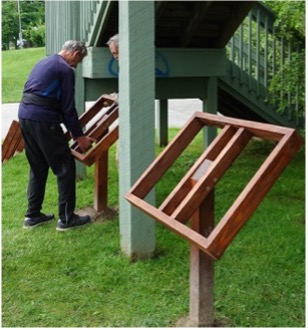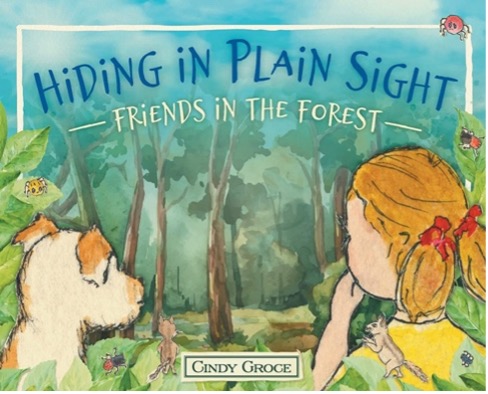 Through a generous initial donation by Robin and Tom Stiles in memory of their son Greg, and subsequent support by sponsors and donors, more than 20 "story stations" were built and installed by volunteers along the half-mile existing trail encircling the lake. Located right on the lake, Arbor House Bed & Breakfast owners Theresa and Jim Fuller generously provided staging, storing, workshop, tools and building space for the many volunteers who have worked tirelessly to make the GROW Trail a reality. The stations will showcase page-by-page rotating children's books by local authors and encourage activities along the way that foster creativity and learning. Although all will enjoy the trail, the specific focus is on children in K-Fifth Grade. The initial book selected for the GROW Trail is Hiding in Plain Sight by Asheville author and photographer, Cindy Groce.