Centennial Celebration Success – Our First 100 Years
More than 100 library supporters, friends and neighbors came together on April 25 to celebrate 100 years of library service to the community.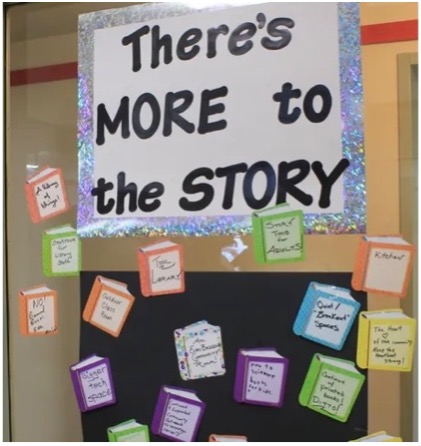 The history of the library was recounted through photographs, objects and stories displayed throughout the Community Room. The library opened in 1922 at the Black Mountain Presbyterian Church with 50 books. It moved to rooms over the then City Hall on State Street and then finally onto its current location on Dougherty Street in 1968. The final display, "There's More to the Story" asked community members to share their ideas for the future.
Library Manager, Melisa Pressley, welcomed guests while Town Manager, Josh Harrold, Mayor Mike Sobol and Buncombe County Library Director, Jason Hyatt all spoke about the importance of libraries in the life of the community. With music by the local mother-daughter duo, Julia Weatherford and Pearl Shirley, the party then became a lively spot to mix, mingle, learn and reminisce.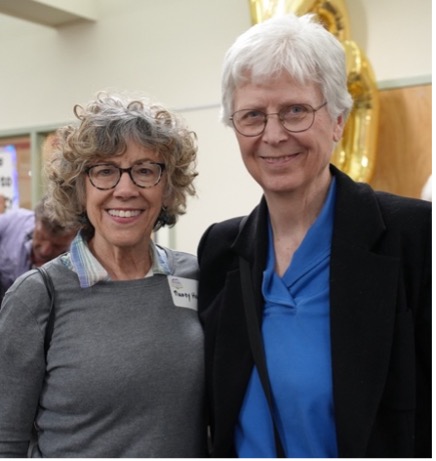 Town Council Member and former FOL President, Pam King (right) and library friend Nancy Howe. Did you know that both Pam and Nancy play in the Upbeats Ukulele Band? The FOL hopes to host the Upbeats this summer.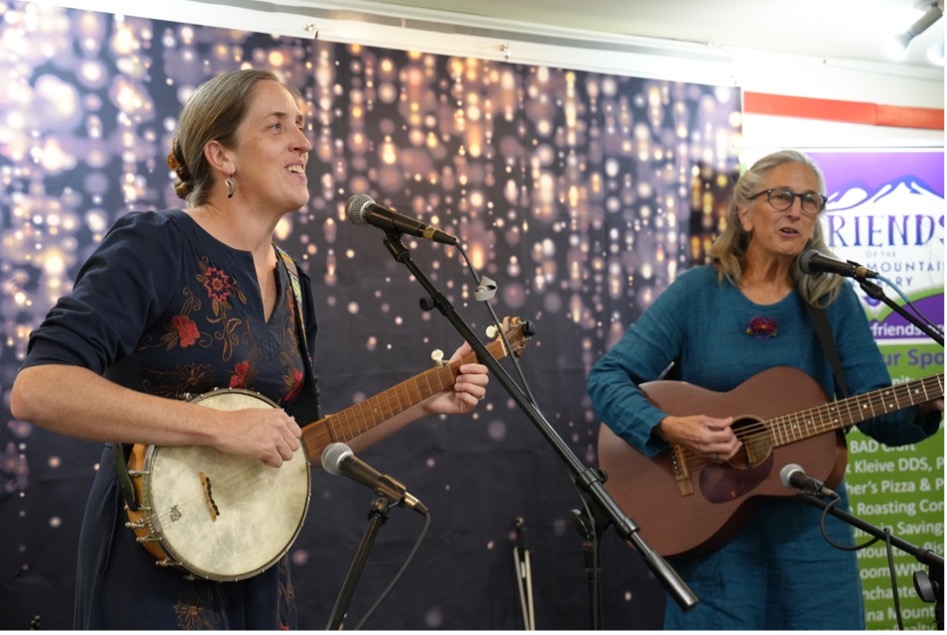 Mother-daughter duo of Julia Weatherford and Pearl Shirley. Julia's grandfather, Willis D. Weatherford, founder of the YMCA Blue Ridge Assembly was instrumental in negotiating the acquisition of the current Dougherty Street property.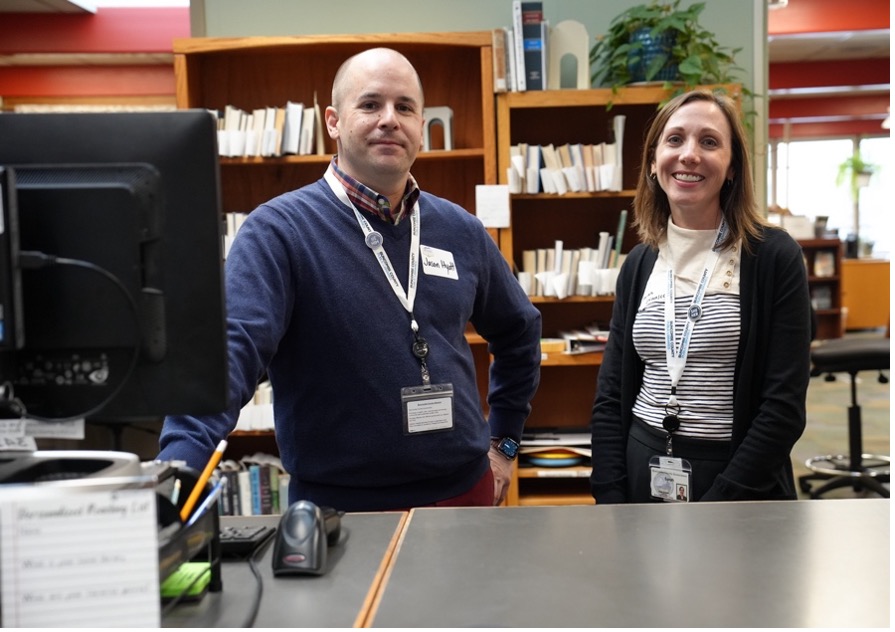 Thanks to Library Director, Jason Hyatt, and Branch Services Manager, Sarah Gransee for running the front desk so staff could attend the party!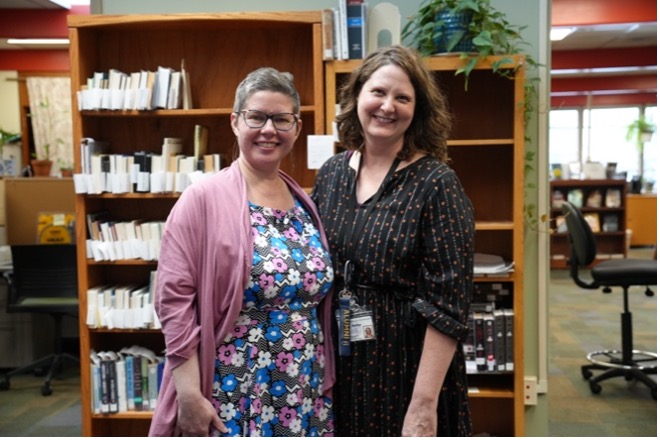 Library staff Melissa Pressley and Amy Drever.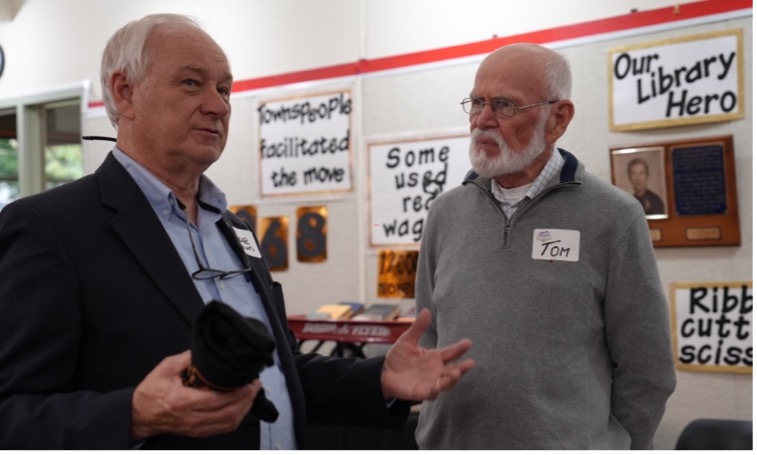 Joe Tyson and Tom Stiles chat at the celebration.