Friends Pop-Up Book Sale a Great Success!
Our December 10th Book Sale raised over $1,100 for the benefit of the Black Mountain Library. These pop-up book sales are very successful thanks to the many book lovers who come and buy books. Thank you for supporting our library! And we hope you had fun perusing the many boxes of books, plus the vintage books, puzzles and gift baskets available for sale.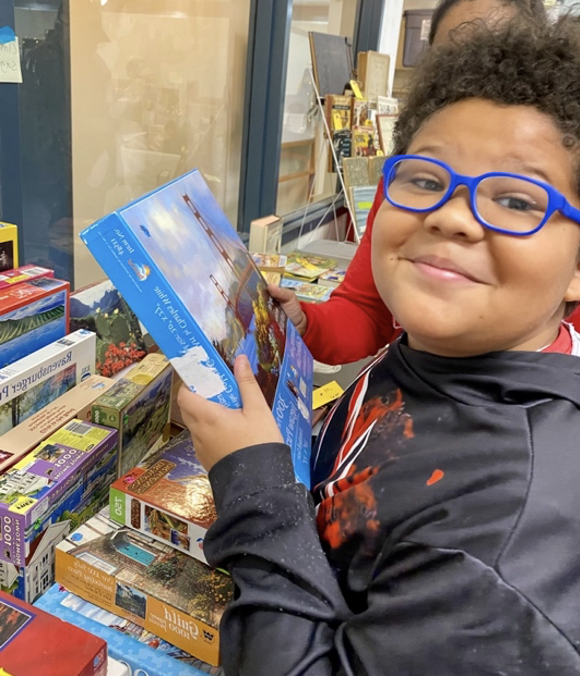 Sorting donations of used books received from the community is the start of the book sale process. These donated books are sorted by Friends of the Library volunteers and may be added to our in-library store or boxed for our next pop-up book sale. A big round of applause to all our volunteers who work behind the scenes to make these sales possible. And, another round of applause to all of our book donors!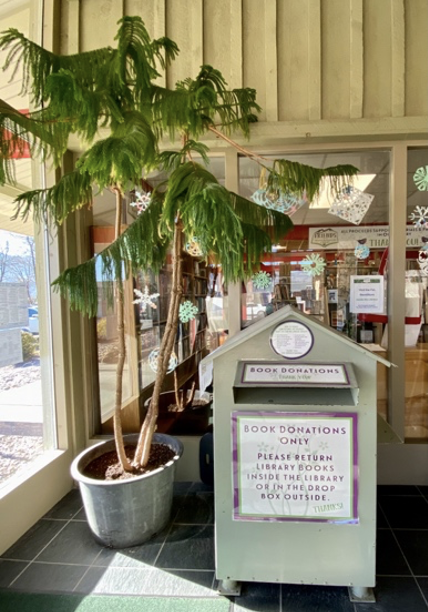 Speaking of donations, we accept all books except textbooks, encyclopedias, dictionaries, Bibles or cassettes. You may drop them off in our bin in the library entrance, bring donations to the education room at the library on Tuesday mornings between 10:30-noon or if you have a large collection and need help, contact us through our website.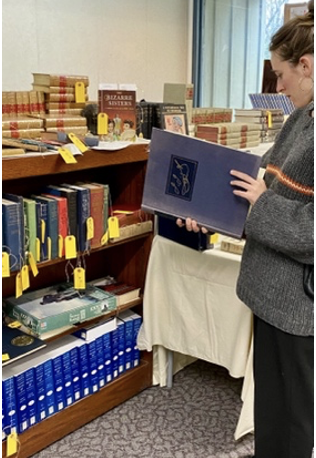 Another Pop-up Book Sale will be happening in the first few months of 2023. No date has been set yet, however, we will keep you posted via our newsletter and social media.