A Passion for Books
Library patrons and FOL volunteers all over the world share one thing: A passion for books. Here in Black Mountain, many FOL donors share stories about the books — who the books belonged to, what kind of books they are donating, when and where they got the books. A recent large donation of vintage books belonged to a gentleman who had cataloged each book he owned — they were his personal lending library for folks living near him. It was his way of sharing his passion for books.
Another example of a passion for books may be this touching letter, from Grandfather to Grandson many years ago.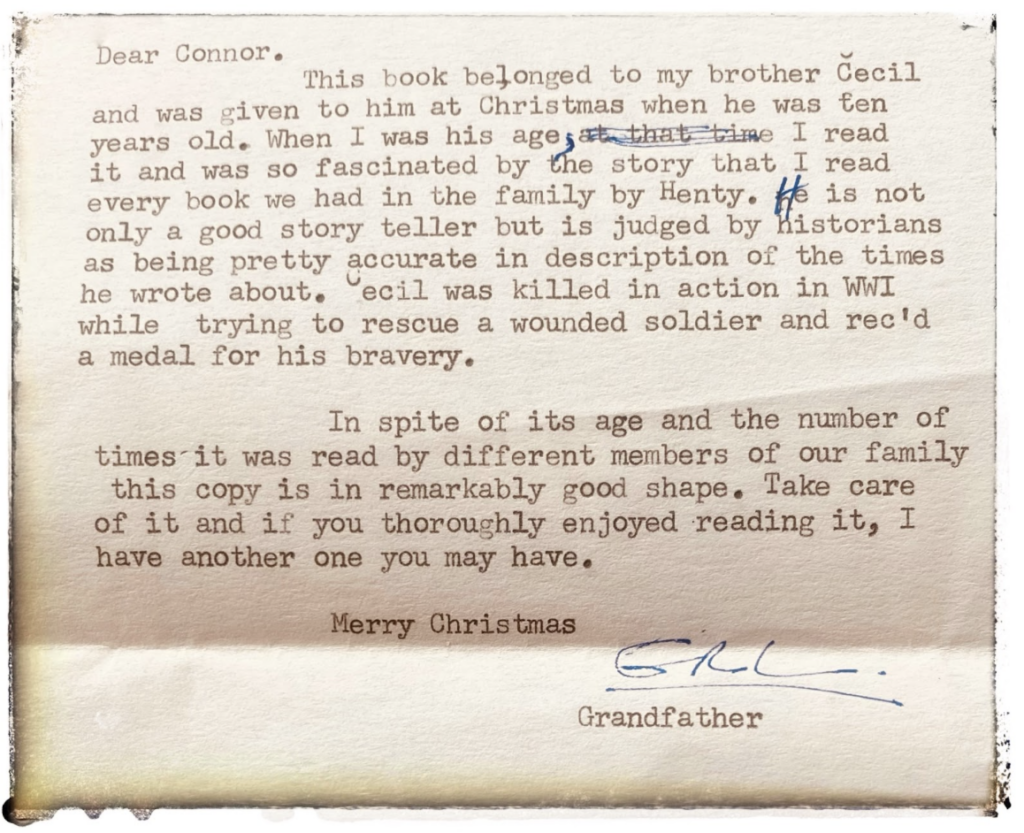 Instead of going to the store to purchase a Christmas gift, the Grandfather chose to gift something much more precious, a book that had belonged to his brother who was killed in World War I. But the letter doesn't dwell on the brother's death. Its focus is the book. A passion for books.
What is your passion related to books?