The Things We Find in Books, Chapter 3
The FOL received a large volume of donated books recently and, once again, many of the books contained treasures! Here are a few of our most recent finds.
–A 1903 receipt from The School Education Co. in Minneapolis, Minnesota. The receipt is for a square edge that was purchased for $1.90! This thin paper receipt is in incredibly good condition – probably because it's been stored in a book since 1903!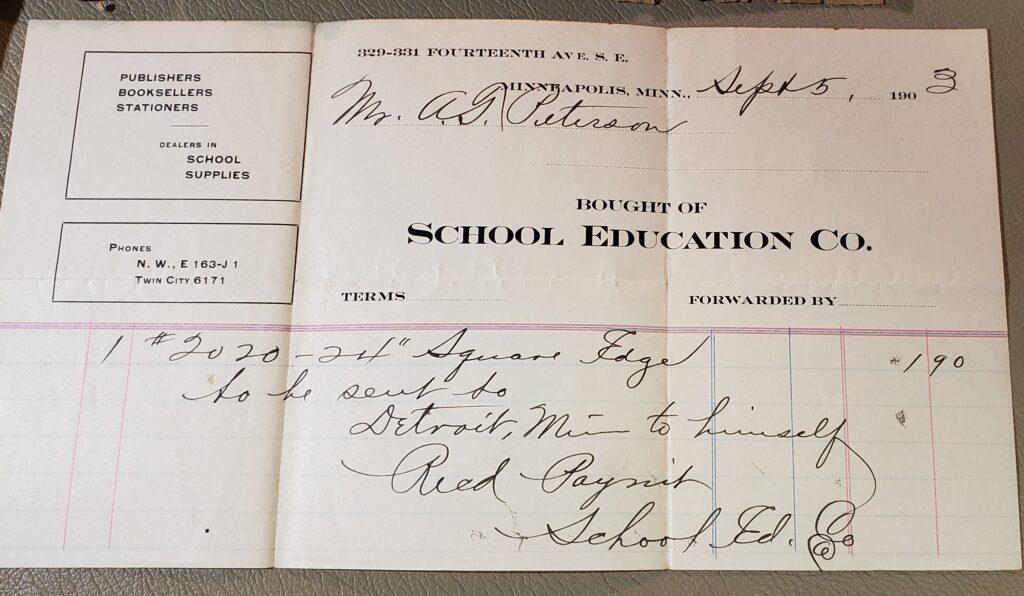 –A black and white photograph of a young woman dated 1935 on the reverse. Note the young woman's appearance. Her necklace with the cross is prominently displayed. Did she attend a religious school? Her countenance is certainly very serious.
–A silk souvenir bookmark from the 1893 World's Columbian Exhibition in Chicago. This particular bookmark is a souvenir from Machinery Hall. This was also kept in a book all these many years and remains in excellent condition. It's just beautiful!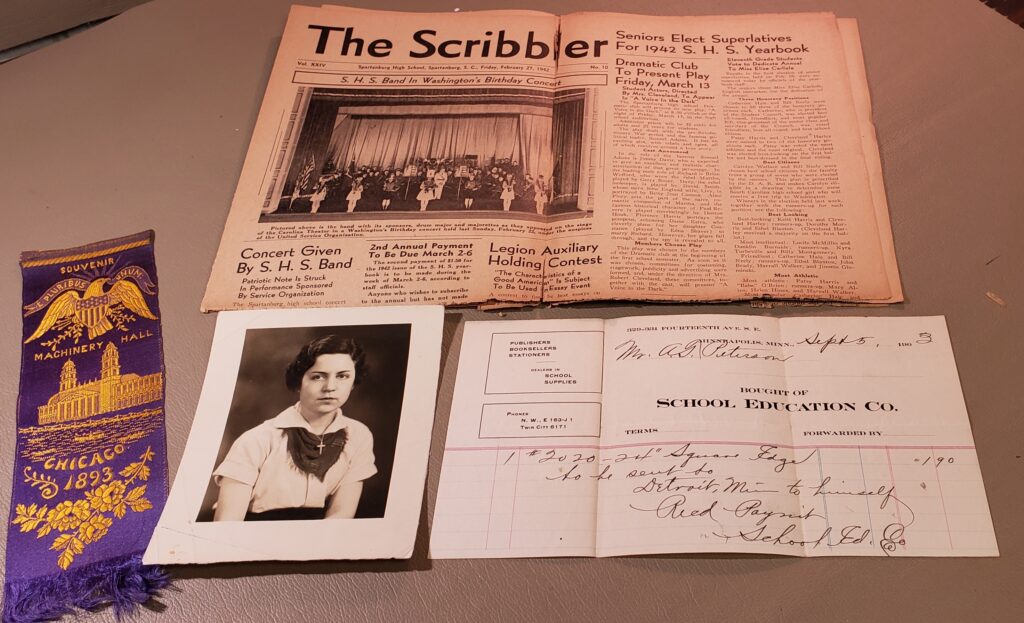 –A 1942 edition of The Scribbler, the school newspaper from Spartanburg High School in South Carolina. One of the articles on the front page advises the 1942 school yearbook can be purchased for $3.00! There is also an ad from the Belk-Hudson store offering back-to-school dresses for $5.95. This newspaper hasn't fared as well as the other items. It's quite fragile.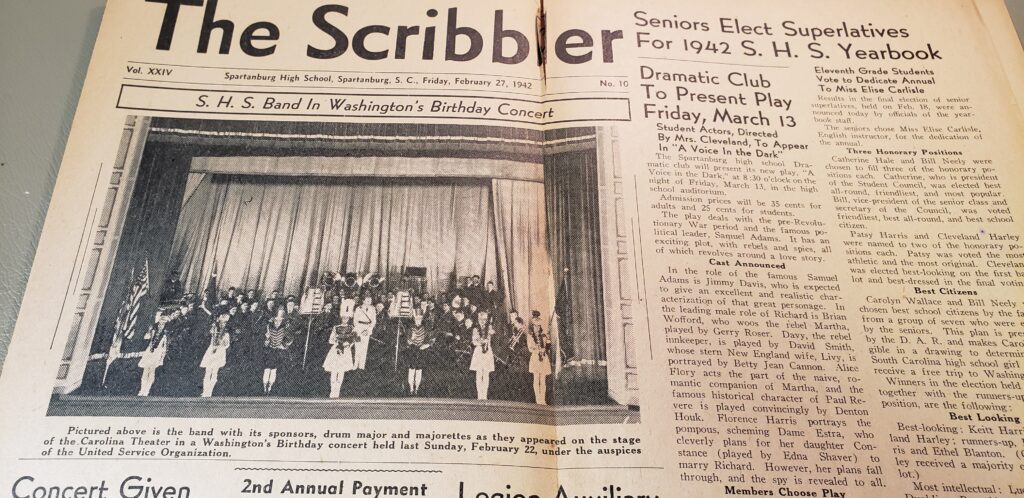 You may wonder why we don't return these items to their rightful owners. Well, we usually have no idea who donated the books. Many books are left in the library donation box or brought in by the boxload. Either way, it is unusual for us to know the donors. On the rare occasion we can identify a family member, we contact the person and ask about returning what we've found.
I wonder what we'll find next?? Stay tuned!