Seeking "Trail Volunteers" – Exercise and Volunteer at the same time!
The Lake Tomahawk GROW project is complete and looks great! Our Librarian, Melisa Pressley, hopes to keep it looking wonderful with the help of a few Trail Volunteers.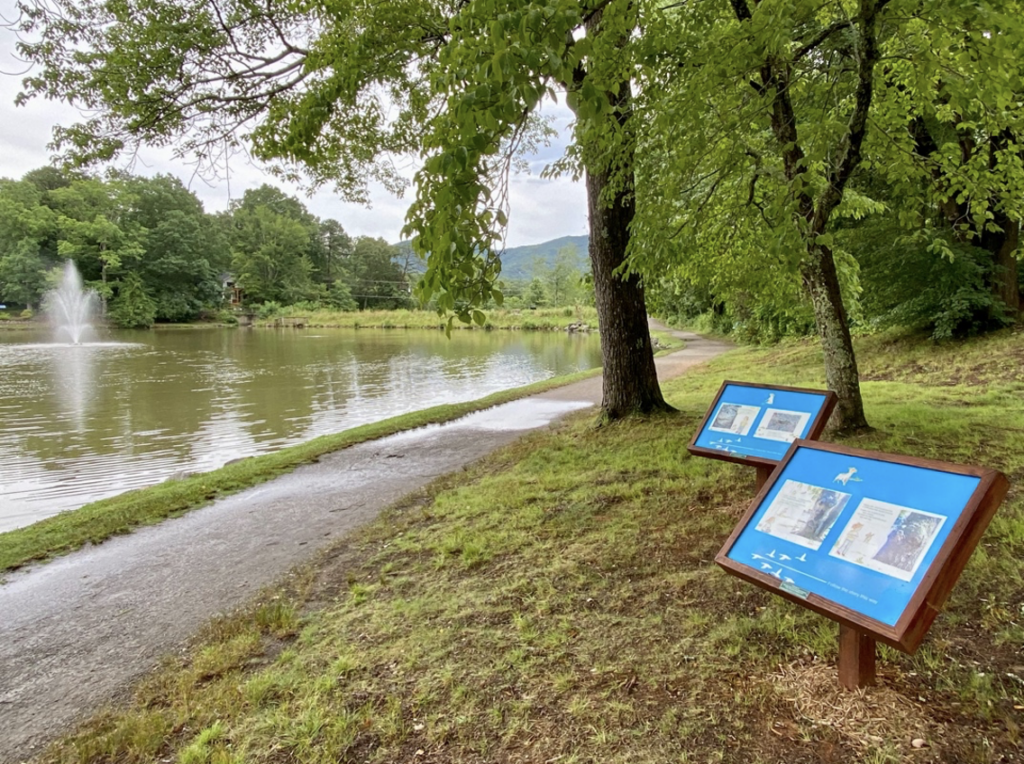 Trail Volunteers would walk the trail regularly to monitor the condition of the story stations. They would bring a rag or two to wipe spots off the stations (the library will provide the rags and bags).  Any issues or damage would be reported to our Librarian via email for her follow-up.  If you have an interest in being a Trail Volunteer, please click the button below, and note your interest in becoming a Trail Volunteer and we will be in touch.