NC Poet Laureate Visits Black Mountain Library
The Black Mountain Library was honored to welcome Jaki Shelton Green, the North Carolina Poet Laureate, on Tuesday, October 4 for an evening of reading and conversation.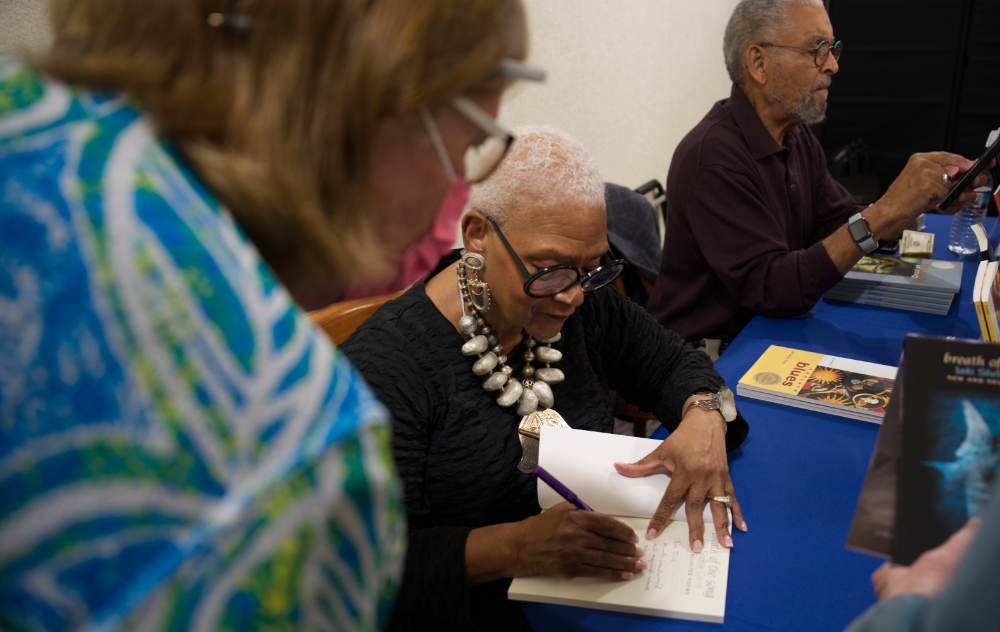 Community members gathered to listen to her powerful poetry contextualized with her reminiscences and stories. Over an hour-long program, Ms. Green shared a variety of poems, answered audience questions and signed copies of her books.