GROW Trail Opens
On June 10th, the Greenways Read Out-loud Walking Trail, or GROW Trail, officially opened with a morning celebration and ribbon cutting at Lake Tomahawk. Read the full story in the Black Mountain News here.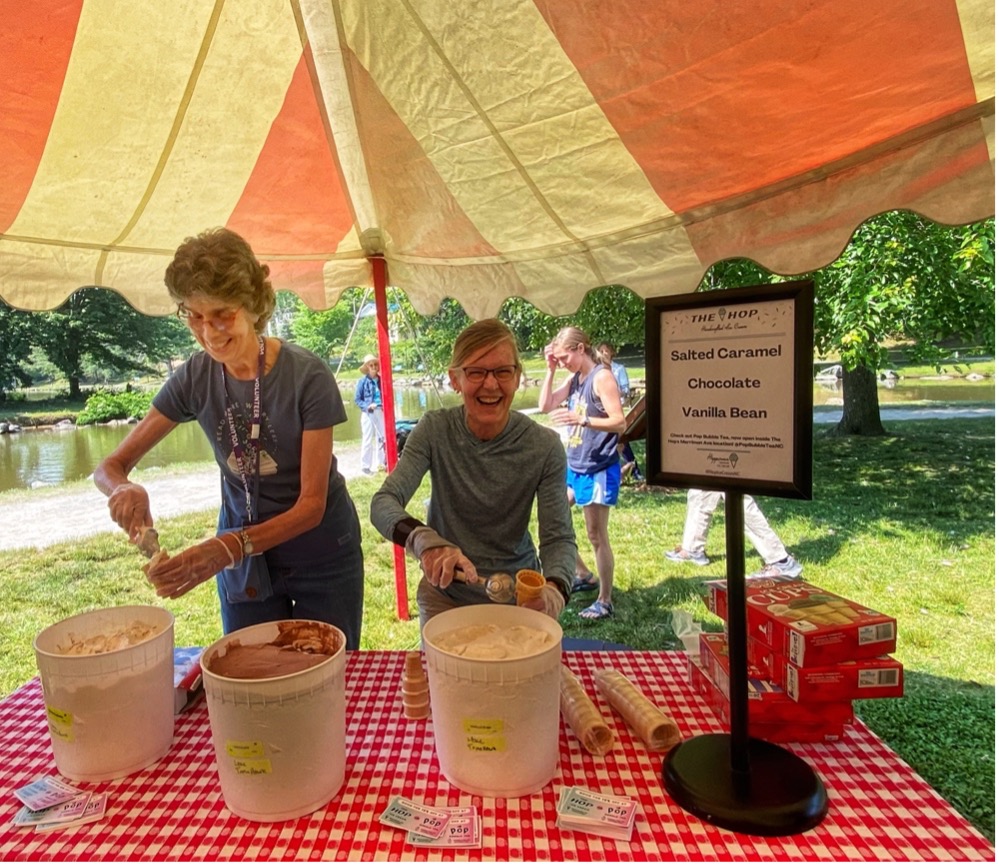 Conceived by Melisa Pressley, Manager of the Black Mountain Library, the GROW Trail was supported by the Black Mountain Greenways and Trails Committee and the Friends of the Black Mountain Library. The months of hard work were captured in an online photo album by FOL volunteer Gary Leive.
On your next walk around Lake Tomahawk take time to stop and read the story stations based on the book, Hiding in Plain Sight, by Asheville author Cindy Groce. The story trail encourages all of us to get outside and use our imagination. Interested in help the GROW Trail grow? A station may be sponsored with a $450 donation. A plaque with your name or the name of the person being honored will be put on the station. If you are interested in sponsoring a station you may make a donation online here or contact Melisa Pressley at blackmountain.library.org or 828-250-4756.