With a Buncombe County Library Card you get access to thousands of census records, birth/marriage/death certificates, immigration/travel records and so much more!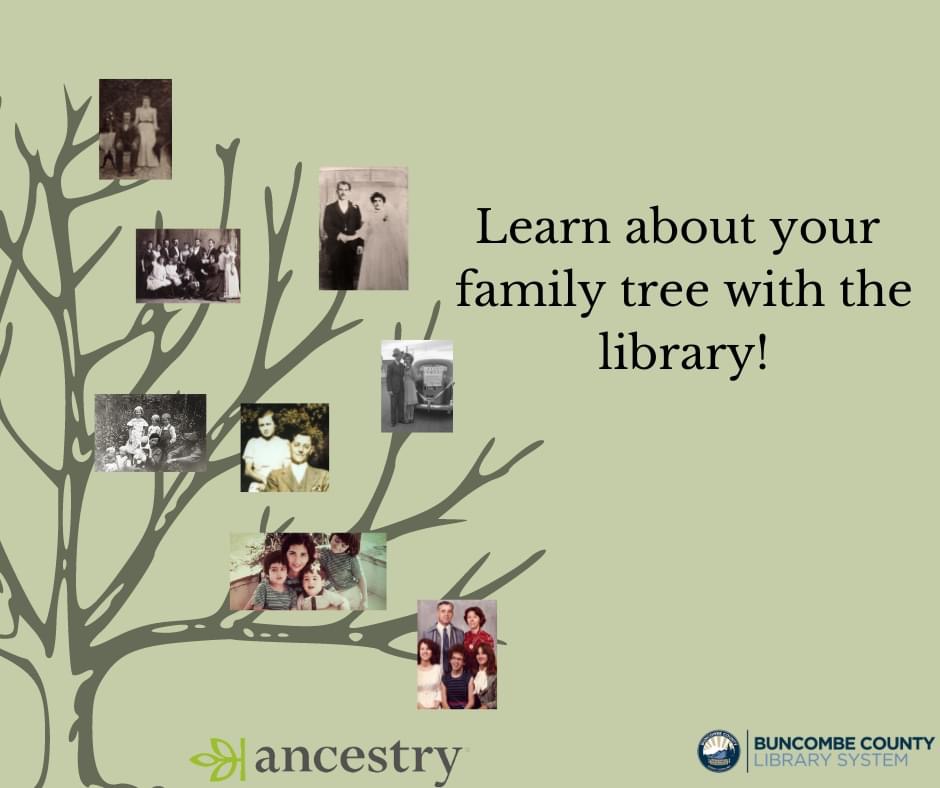 If you don't already have a library card, stop by any Buncombe County library branch to get your FREE library card (if you are a Buncombe County resident).
If you already have a Buncombe County library card, visit the Library home page and click on "VIRTUAL LIBRARY" to browse all of our amazing digital services.
Check it out here: https://www.buncombecounty.org/governing/depts/library/virtual-library.aspx