Volunteers Make It Happen!
Thank you to all our Friends of the Library volunteers for your hard work and dedication! FoL book sales, tailgate presence, special events and other activities would not happen without you. We are truly grateful for your help and support of our Black Mountain Library. Your 2022 volunteer hours equate to one full- time person working at the library. Wow!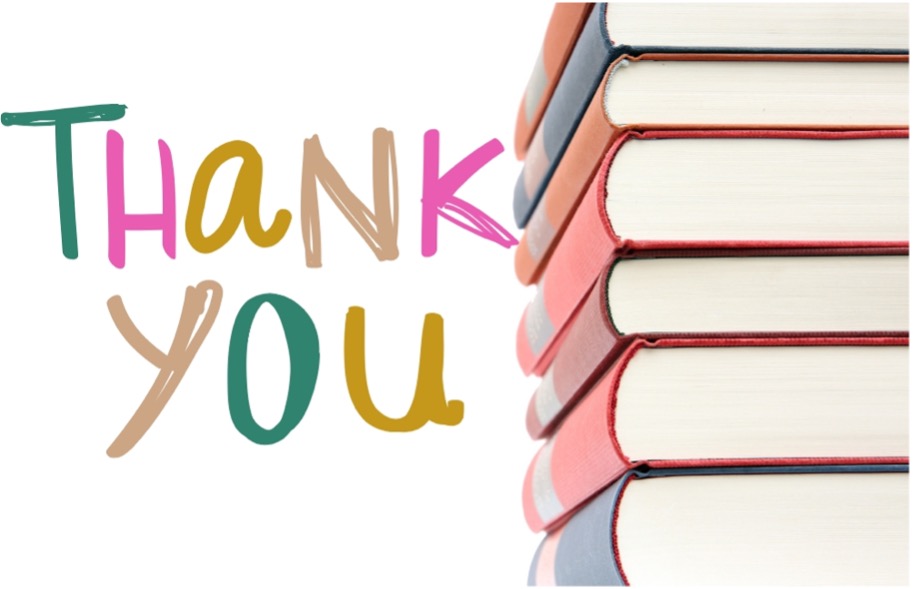 As this year ends, we would like to recognize the "December Volunteers of the Month" that have given over 100 hours each of their time during 2022:
Jane Belsches – FoL Membership Coordinator who brings fresh, creative new ideas for us to explore.
Cate Crane – FoL Secretary whose energetic, enthusiastic attitude keeps us on-track and informed with our minutes and newsletters.
Susan Edwards – One of our online book sellers who also creates great FoL social media posts and blogs.
Renee Hudson – FoL President whose love of books and the library is unwavering. She encourages growth & new ideas in our organization.
Susan Leive – FoL Volunteer Coordinator who loves organizing things. Her organization & project management skills keep us focused.
Lyndall Noyes-Brownell – Another FoL online book seller. She is a dedicated, cheerful & hard-working volunteer and very involved with many of our activities.
Beebe Woodside – FoL Vice-President. Beebe keeps us challenged and moving forward. Her love of the library places her at many of our FoL Tailgate Saturdays and other events.
Thanks to all of you for making it happen!!