New Life for Old Books
Old books received a new life through a journal making class thanks to our friends and partners at the Swannanoa Valley Fine Arts League. Artist and instructor, Denise Waldick, led a workshop in which we transformed books into fun and funky journals. Over the course of a morning, we removed the insides from old Reader's Digest Condensed books, folded reclaimed paper to create four signatures or sections, bound the signatures into the books and then used decorative fabric as a journal cover. What fun!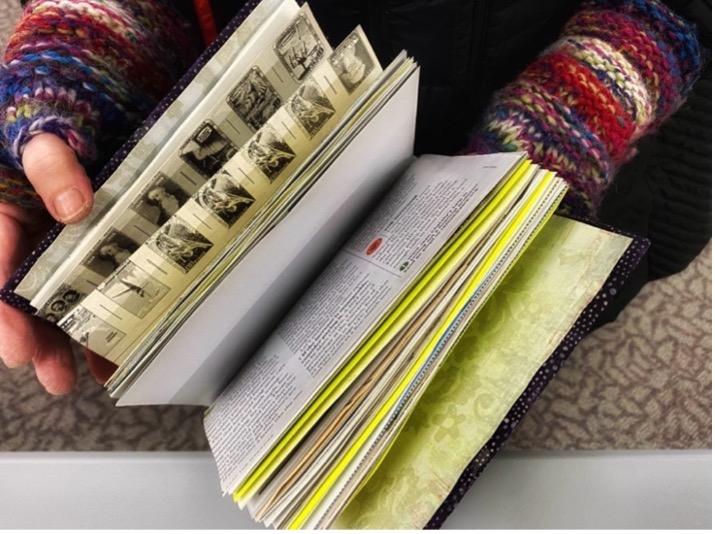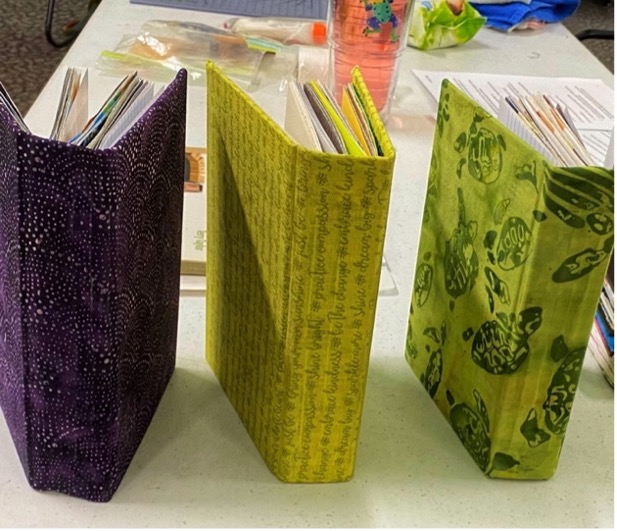 You may spot one of these unique works of art in the Beyond the Binding community art show! Be sure to mark your calendar for the opening on Friday, February 3 at 5:30pm at the Black Mountain Center for the Arts. The show will be on display through February 24.