New Art in the Library
When you next stop in the library, be on the lookout for several new awesome pieces of art. The Friends of the Library acquired two book-related artworks from the Beyond the Binding community art show.
A tree grows out of a book in Arborea by Amy Boyd while Laura Williamson created a quilt with pages from discarded books.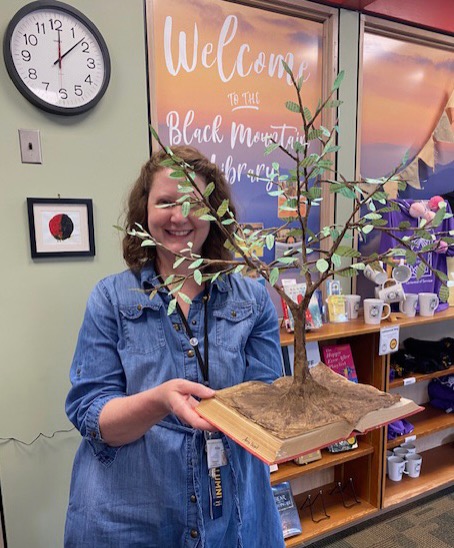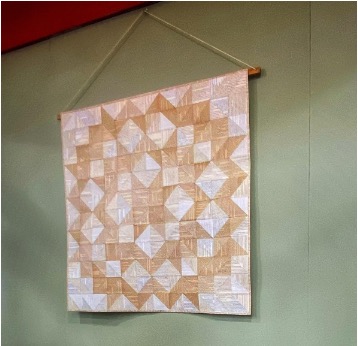 Thanks to a generous donation by Art in the Afternoon we have a new painting celebrating North Carolina by Stephanie Peterson Jones in the children's area.