Join Us for the Library's 100 (Plus 1) Anniversary Party
A recent article in the Buncombe County Community News looks back over the 100-year history of our library, and then looks forward to the future. Black Mountain Library Branch Manager, Melisa Pressley, calmly and confidently predicts that "The library will continue to be a gathering space for our community."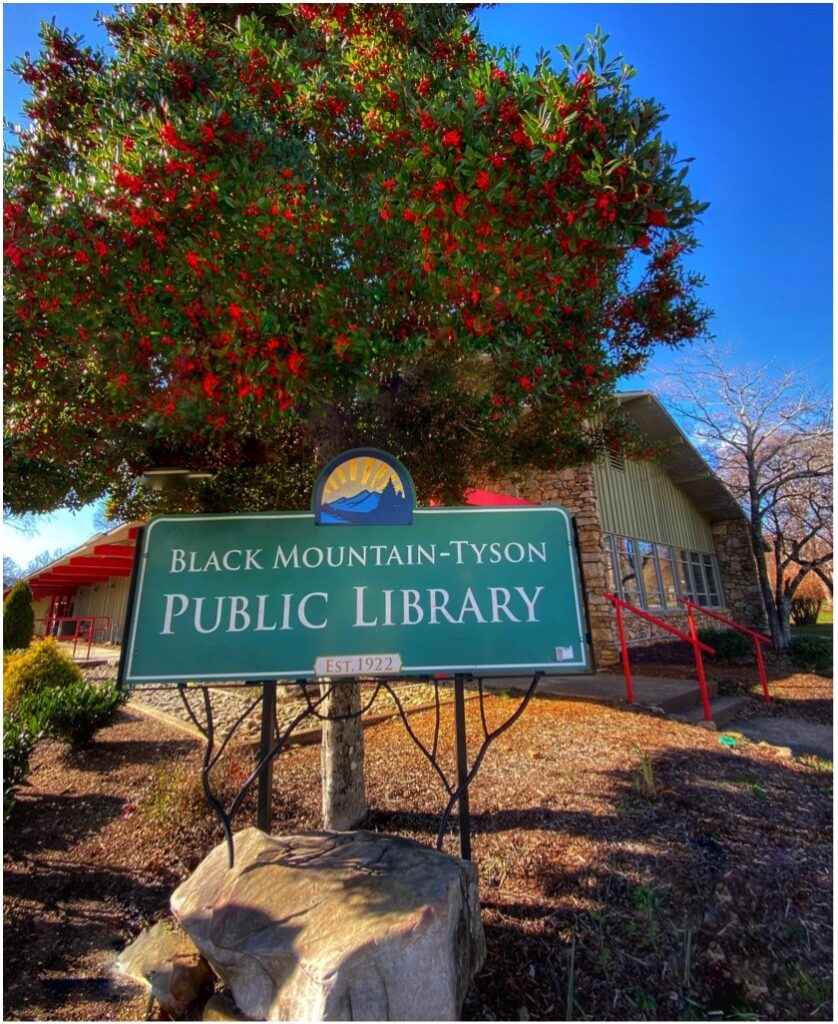 To celebrate the milestone anniversary, the Friends of the Library are hosting a party on Tuesday, April 25 from 6-8 pm. Everyone is invited to the celebration with with memories, music from Black Mountain's Briar Branch, refreshments, speakers, and more.
Read the full story at:
https://www.buncombecounty.org/countycenter/news-detail.aspx?id=20584
If you are a Facebook user, please click:
to let us know you are coming.