Join us at the Swannanoa Valley Museum Antique Sale
Join us at the historic Monte Vista Hotel on Saturday, August 26, as the FOL embarks on a new adventure. We will be participating as a vendor at the Swannanoa Valley Museum Antique Sale! The sale is the first of its kind for the Museum and we are proud to be a part of it.
We will be selling vintage and antique books that have been donated to the FOL over the last few years, including  vintage multi-volume sets like The Wit and Humor of America, a 10-volume set from 1890. There will be many first edition books offered, some of which have been signed by the author, and some hard to find books, like the 1968 paperback Save Me the Waltz by Zelda Fitzgerald.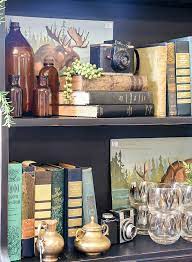 There are also a number of yearbooks from Spartanburg colleges from the early 1930s. Everything is individually priced with numerous books priced at just $10.00. This is an event not to be missed! Mark your calendar to join us from 10-7 pm, Saturday, August 26.