Volunteer Opportunities
There are so many ways for you to get involved with your library! Read below and see what might interest you, and click the volunteer button to let us know how you would like to help out.
Book Sales
The book sale team is a cheerful group who sorts donations, stocks our book sale shelves, keeps the store neat and organized, and also plans our special sales! If you are a team player, this is the group for you!
The book sales have grown significantly in the last few years, but we are still evolving. Bring your creative brain and help us make both our permanent store and our special sales better than ever!
Special Events and Fundraising
Join this group to help plan and coordinate two to three special events and/or fundraisers per year–including the holiday parade!
We like to collaborate with other local organizations as much as possible, so be ready to connect with others to develop some truly special community literary events that support our patrons and the library. We have some special events in the making, including author events and community reads!
Tail Gate Market Host
Each summer, the Friends of the Library hosts a happy table at our local tailgate market on Saturday mornings. If you are a social person, this is a great team to join.
Each week, two rotating volunteers host the table, greeting market guests, sharing information about the library and the Friends, and encouraging people to join as members. And of course we provide a lovely assortment of books that are available by donation!
Advocacy
As the Friends of the Library, we are committed to advocating for this most precious community resource!
Join an official advocacy committee, or just be prepared to send emails and show up to the occasional government meeting to show your support. When there is an opportunity to advocate, we send out an email to our membership. We need your voice to help ensure our library has the funding it needs!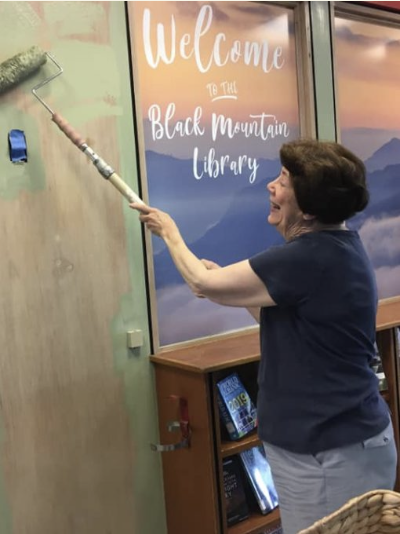 Special Projects
Sometimes, special needs come up that fall outside our normal volunteer teams. When our stalwart branch manager Melisa Pressley identifies a task she needs help with (like painting the walls!), she'll let us know, and we'll send out an email to our membership asking for help.
These opportunities are always fun, and such an important way to support our beautiful library. Come join us when you can! We can't wait to see you.
Join us for the Annual Holiday Parade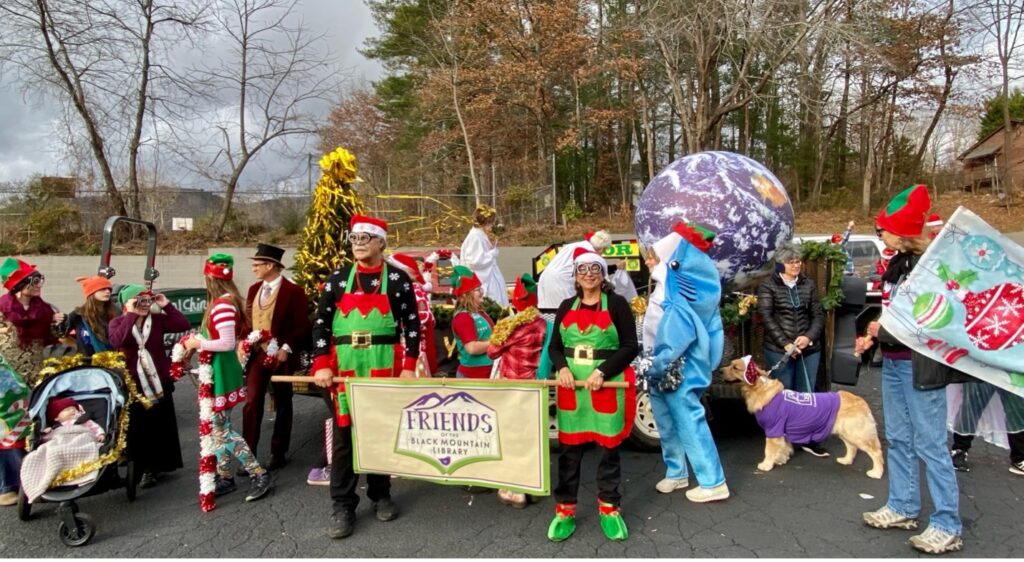 If any or all of these interest you, please click the button below to volunteer. Our Volunteer Coordinator will be in touch shortly.